F&F Bearing Company´s mission is to supply our customers with the highest quality power transmission belts at the most competitive prices in the industry and to deliver and support these products with the optimum level of service that our customers deserve.

For the last fifteen years, F&F Bearing Company has been dedicated to the distribution of high quality, cost effective power transmission equipment.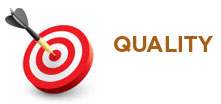 For F&F Bearing Company, quality means giving our customers the products and services that exceed their expectations. We are committed to excellence and continuous improvement of processes, to maintain the loyalty of our customers.