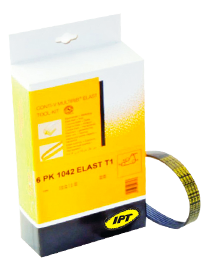 EXPERIENCE F&F BEARING CO.

F&F Bearing Company is a distributor of power transmission equipment. Located in the state of Ohio, the company was founded in 1995.

POWER TRANSMISSION BELTS
In the United States, F&F Bearing Company stocks a line of power transmission belts designed for industrial and agricultural applications. Today, our warehouse holds over 100,000 belts in inventory with plenty of flexibility to serve customers' needs.


F&F BEARING CO.
201E. Fifth Street
Mansfield, Ohio 44902
Phone: 419.524.1700 | Fax: 419.524.2080
- COPYRIGHT 2011 |
Diseño por ADN SOCIAL WEB